Dragon's Glow Pepper Jelly (Medium)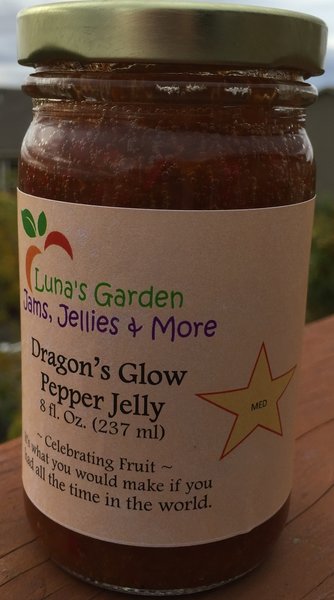 Dragon's Breath Pepper Jelly (8 oz). Ingredients: Jalapenos, sugar, bell peppers, vinegar, serrano peppers, habanero peppers, manzano peppers, lemon juice, pectin (fruit pectin), calcium, water.
This jelly is on the hottest (so far) side of our pepper jellies. For mild flavor see our Jalapeno-Confetti Jelly. For a mid-level heat, see our Cranberry-Habanero Jelly.